Antoinette Starkiewicz
Life drawing class at Sacy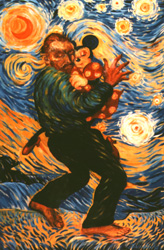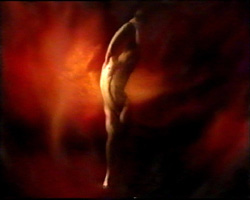 Antoinette Starkiewicz
E-mail
fabanimation@hotmail.com
/
ant@mydesk.net.au
Born in Poland, began career singing and dancing at age four. Migrated to Melbourne, Australia, and studied singing, drawing and painting. Seeking a wider audience, moved to London, while attending the London Film School's Animation Dept. made the all singin' & dancin'
Puttin' on the Ritz
. Adds 7 more animated films to her filmography, both analog and digital, and several commercials, made in Sydney, London and Zurich. Flexible (teaches yoga), also skilled in fashion illustration, freelance journalism - animation a specialty, storyboarding and portrait painting. Continues to entertain as Animator, Animation Director and Tutor, in Sydney, Australia. Currently developing a script on her newest digital venture,
Pussy Through History
, an Animated TV Series. As Animation Representative at the Australian Film Directors' Association, is a passionate advocate of Animation in all its forms.
Education
National Gallery of Victoria School of Art, Painting Major Melbourne University, Fine Arts London Film School, Animation Dip. Australian Film, TV & Radio School, Computer Animation. MA
Filmography:
2005
Designer/Director/Animator, Creation, Film Graphics, Sydney
2004
Director of planned series:
Pussy Through History
Recipient of an Australian Film Commission Fellowship to study series production at Film Graphics, Sydney
2003-2004
Scriptwriter, TV Series,
Pussy Through History
2001-2002
Scriptwriter,
Kafka
Reviewer: digital media world, Animation Mentor, Guest Animator, Monash University External Advisor on Animation, UWS
2000
Scriptwriter,
My Life
, Melbourne Open my own Retrospective, Silicon Pulp Animation Gallery, Sydney Competitor: World Animation Celebration, Hollywood
1999-2006
Animation Representative at the Australian Film Directors' Association
1999
Scriptwriter/Director/Animator,
MAN
Guest artist, solo show of
life drawings
, Château de Sacy, France Competitor: Cannes Film Festival, Annecy International Animation Festival
1997-1998
Full time student of Computer Animation Writer/Animator/Director/Producer,
Zipper
Life Drawing Teacher, AFTRS, Sydney
1996
Scriptwriter,
Tree of Life
Visualiser, David Jones Promotions
1995
Storyboard Artist,
Tree of Life
,
The Bilby
1994
Freelance scriptwriter, Film Graphics
1993
Feature Scriptwriter and Storyboard Artist,
Lola