Justine Van Den Driessche
Déviations
In the grounds of the Château de Sacy, Justine van Den Driessche has created a sound-walk that mixes drawings, archives and audio accounts. She brings back to life 10 disappeared follies from Ermenonville Park, whose only traces are written descriptions. These romantic constructions, in fashion in the 18th and 19th centuries, adorned gardens of that period. They would usually feature architectural elements inspired by antiquity, history, nature…
Justine Van Den Driessche's installations link new medias with people's memories of places, as well as stories in public places. For her 'Nuit Blanche' in Brussels in 2012, she pulled in the visitors with Capturing the Academy - a video loop that took away their spatio-temporal reference points. "I try to disturb the visitor's expectations, to make them question their perceptions of their surroundings."
Work created during this first residency is seen in the continuity of an art that explores environment, as the Situationists did. Guy Debord comes to mind, and his theory of 'la dérive'; Justine goes further in the appropriation of public space. Her particular approach to sound reminds one of the first Walks of Janet Cardiff, with an element of irony and a hint of provocation. The artist deliberately pokes fun at a romantic period which no longer makes sense in the post-industrial era.
Ermenonville's English garden, conceived by René de Girardin, owes its fame to Jean-Jacques Rousseau, the Enlightenment writer who died there before finishing his last autobiography, Les rêveries du promeneur solitaire. Yet The Ten Walks of a Dreamer in Search of Lost Follies are far from Rousseauist Romantic wanderings. The visitor, provided with an MP3 player, takes a promenade through the park to take in the discovery of these follies, each of which is marked by a drawing. Whenever they come to a folly, they will be helped by the artist's voice to imagine a ghost construction. Justine's voice is interrupted by local people's voices. Their conversations, recorded during the residency, feature anonymous and fragile souvenirs, with strong local accents, which break into one another in a disturbing soundtrack. As Justine Van Den Driessche affirms on the audio-guide: "I question 'storytelling' and its predictable system of glowing speech, a system to which all of us are accustomed, even formatted."
The second work of Justine Van Den Driessche gathers ephemeral elements of daily life in a video in which Hermine Williams' memories succeed one another, prompted by the photographs she holds in her hands - a delicate intrusion into the privacy of the château's owner. This work is to be included in the series The Collectors, which has various people showing photographs which Justine has made at their homes, and reacting to the memories they trigger. This series makes spectators reflect on their history and objects of memory. It sends them back to a time that has gone by, to unavoidable death, to the banality of daily life.
"I am far from the prestigious world of collectors. I place everything in the same dimension, rich or poor. The sentimental value given to objects and to the superfluous concerns us all and locks us in the same scheme, no matter who we are. It's only human."
---
Previous Work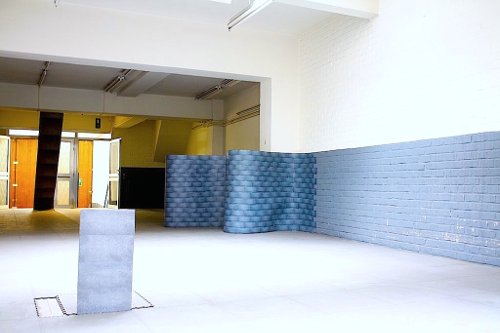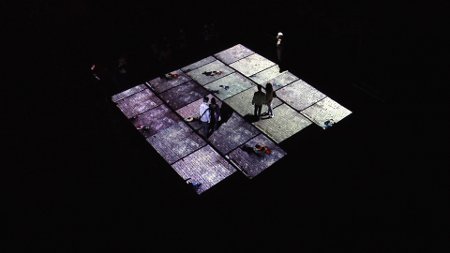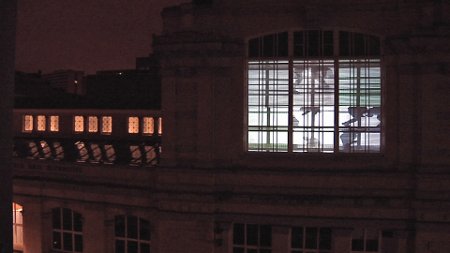 Justine Van Den Driessche
Born in 1986. Web:
justinev.com
Solo projects
2013
Une histoire dans l'histoire
(workshop), Commanderie de Coulommiers
2012
Capturing the academy
(installation), Nuit Blanche, Brussels
Group projects
2013
ARBA-ESA
, Centre Dexia, Brussels
2012
BIZAR
, M.A.D Brussels
2010
La mappemonde des ondes
, Biennale Internationale Saint-Etienne
2009
Installation sans titre
, Centre interculturel de Vincennes Saint-Denis
Residencies
2016
Déviations
, Ateliers d'Artistes de Sacy, Château de Sacy
2012
Voyage d'étude
, CSM London
Grants
2015
Drac Picardy - personal grant
Education
2013
Masters Degree in Plastic, Visual and Spatial Art (Honours) -
Atelier art dans l'espace public
, ARBA-ESA Brussels
2010
Degree in Plastic Arts (Honours), Université Paris 8