Kumiko Shimizu
The Wild Life (Introduction)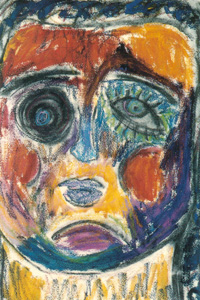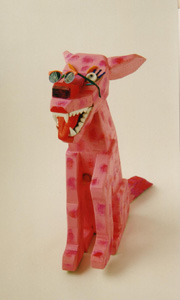 Kumiko Shimizu
E-mail
kushimizu@hotmail.com
Individual shows
2001
Abused
, Scarlet Gallery, London
2000
Eternal Civilization
, collaboration with 2 schools in Tower Hamlets, Business Development Centre, London
1999
The Wild Life (Introduction)
, Château de Sacy, Sacy-le-Petit, France
1998
Daiwa Anglo-Japanese Foundation, London
1995
Graces & Disgraces
, Reed's Wharf Gallery, London
1994
Installation for Ikeda Bank, Osaka, Japan
1993
Ushida-cho Festival, Hiroshima, Japan
1990
Schinkellkirche Project, East Berlin, Germany
1989
Manchester City Art Gallery
1988
Issei Miyake Men's Shop, London
1985
Harcourt Church Project, Islington Kray Brothers House project in East End London
1984
ACME, The Showroom, London Valpacos Project, Portugal
1983
Orkney Island Project, Scotland Brixton Gallery, London Frauen Galerie, West Berlin, West Germany
1982
Kunst in Wald
Project, Osnabruck, West Germany Kunstwerkerhause, Osnabruck, West Germany
Group shows
2000
VERSUS
International Sculpture Show, Torino, Italy
1999
Rodin in Lewes
, Lewes, Sussex, UK
1998
UK 98 Bridges, Daiwa Foundation Touring Show, London Artsparkle, Mile End Park, London
The Wild Life (A Midsummer Night's Dream)
Sculpture/performance
1994
X'Teresa, Alternative Art Centre, Mexico City
Three Graces
in "Art Roundabout", London Docklands, London
1991
Alternative Japanese Garden
, Gateshead International Garden Festival UK
1990
Hinter dem Museum
, East Berlin, Germany
1989
The Other Story
, Hayward Gallery, London Camden Arts Centre, London
1988
Begagnungtellenehmer, Bielfeld, West Germany
Right of the Citizen
, Islington, London Tom Allen Art Centre, London
1987
Third Generation British Women Sculptors
, Canterbury Chisenhale Dance Space, London
1986
Daylight Club, Diorama, London The Short-List for The World Sports Centre, Sheffield, UK
1985
Roadwork
, Brixton Gallery, London
1984
Bracknell International Performance Festival
1981-85
London Film Makers' Co-op Summer Show, London
Commissions
2001
Awards for All
2000
European Social Fund Cultural Industrial Development Agency Peabody Trust
1997
Mile End Park Partnership, London
1995
London Art Board for Notting Hill Carnival '96
1994
Ushita-cho, Hiroshima, Japan London Dockland Development Corporation
1992
Ikeda Bank, Osaka, Japan
1990
Berlin City Council & British Council & Japan Cultural Centre, Berlin
1989
Manchester City Art Gallery
1988
Hayward Gallery, London
1986
Greater London Art
1985
Artangel Trust
Artist in Residence
1999
Rodin in Lewes
, Lewes, Sussex, UK
1997
Docklands Education Centre
1994
X'Teresa, Alternative, Art, Mexico City Delfina Studio Trust, Casa Manilva, Spain
1991
Kunst Werk, Berlin, Germany
1989
Kettle's Yard, Cambridge
1988
Tom Allen Art Centre, London
1987
Alternative Space, Ottawa, Canada
1982-83
City Council Invitation, Osnabruck, Germany
Collections
Public
Glasgow Gallery of Modern Art; Ushida-City, Hiroshima, Japan.
Private
Jeremy Isaacs, Nicholas Baring, Agnes and Michael Adams, Peter and John Fisher, Guy Brett.
Radio & TV
1998
BBC2 TV, UK, "Omnibus", documentary Fuji International TV, Japan, "Eikoku Seikatsu" CNN News, TV, USA
1991
RIAS TV, Germany, Interview
1988
Japanese Broad Cast Corporation (NHK), UK
1986
BBC World Service, radio interview
Press & Articles
The Times, Guardian, Daily Mail, Daily Express, Herald, Evening Standard, Time Out, City Limit, Spare Rib, Women's Magazine, Art Monthly, Newsweek, Vogue(Spain), Berliner Zeit (W. Germany), Der Spiegel (W. Germany), Yomiuri Shinbun (Japan), Asahi Shinbun (Japan), Chugoku Shinbun (Japan).
Education
2001-2003
MSc Urban Design, The Bartlett School of Architecture, University College London
1978-1982
BA Fine Art, Reading University