María Fernanda Sánchez-Paredes
Territoires d'une vision
"It is not necessary to build a labyrinth,
as the universe is already one"
Jorge Luis Borges
The Aleph, 1952
If photography can be a simple document, a memory or a work of art, it can also be a literature of images, a kind of novel. The work of María Fernanda Sánchez-Paredes invites us to a photography of multiple meanings, whether it takes on countryside or urban landscape, such as trips to Mexico as in the series "Apertura" (2008) or in Europe with "Dédale" (2011) and "Yvetot" (2012). More often than not she uses large illuminated glass boxes to present her work. In the process of seeing one image after another, the photographer reveals a structure in which each image has a kind of independence, while also unfolding in conjunction with the others. Parallels and contradiction unite them in a single overall feeling. Colour appears and a form emerges, consolidating itself, photo by photo, although we cannot draw a final conclusion, only an imaginary world in expansion.
Influenced by writers such as Jorge Luis Borges, Julio Cortázar or Enrique Vila-Matas and probably driven by the paradox that it is not because you're photographing the real that it shows the reality, the author offers us a language in which the range of feelings is revealed by successive layers, beyond the merely anecdotal. The investigation of this infinite universe reveals to her, as to the explorers of magical realism, that behind each image (or meaning) lies another image still more real. The work then appears as a poetic corpus, a hunt or maze, or even as a literature of images, not to mention the beauty of what animates them: the surrounding landscape. In Sacy-le-Petit, the author continues the exploration of a place where story and aesthetics are not enough; she has to look further, to the borders of what might be called an invisible architecture.
---
Previous Work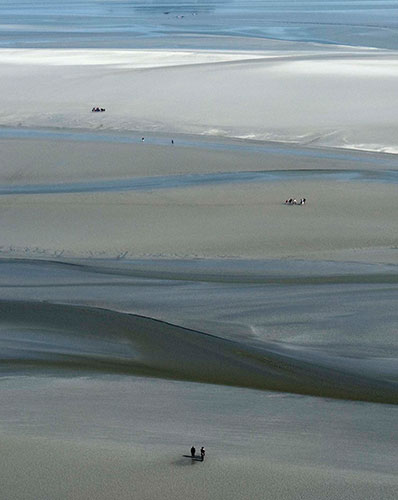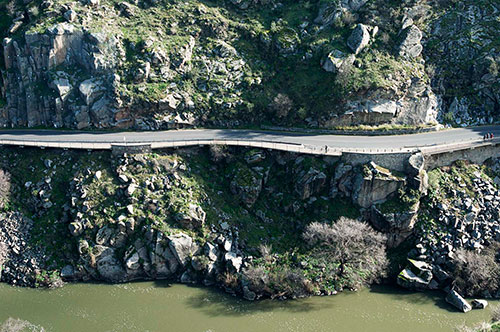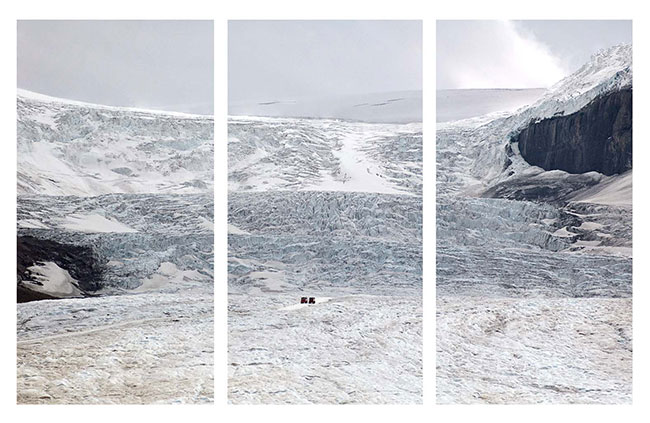 María Fernanda Sánchez-Paredes
Email
fernanda@plomosobregelatina.com
Web
www.plomosobregelatina.com
Solo Exhibitions
2013
Territoires d'une vision
, Château de Sacy, Sacy-le-Petit
2012
Dédale
, Fondation de la Maison de Mexique, Cité Universitaire, Paris
2009-10
Apertura
, Galería de Arte Mexicano, Mexico
2008
Wallpapers
, The Other Gallery, The Banff Centre, Alberta, Canada
2007
Circumscriptum
, La Celestina, Bolívar 26, Mexico
Ombre
, Galería Studio Objeto, Alfonso Reyes 66-B Condesa, Mexico
2006
Ombre
, Pasagüero, Motolinía 33 PB, Centro Histórico, Mexico
2005
Mínimo Ibérico
, UNAM Faculty of Architecture, University Campus, Mexico
2004
Mínimo Ibérico
, Salto del Agua Metro Station, Mexico
Group Exhibitions
2012
Still Image Prize 2011
, Royal College of Art, London
MACO 2012 Contemporary Art Fair
, Galería de Arte Mexicano, Mexico
2011
Conciencia urbana
, Galería Andrés Siegel, Mexico
Installation
, École Nationale Supérieure des Arts Décoratifs, Paris
2011
Portes Ouvertes
, École Nationale Supérieure des Arts Décoratifs, Paris
2010
MACO 2010 Contemporary Art Fair
, Galería de Arte Mexicano, Mexico
Creación en Movimiento
, Biblioteca Vasconcelos, Mexico City
2009
XXIX Encuentro Nacional de Arte Joven
, Museum of Contemporary Art, Aguascalientes
2007
Exposición de Jóvenes Creadores 2007
, San Luis Potosí Museum of Art
2005
El Dfectuoso
, Galería Santa Fe, Bogotá, Colombia
2000
Fotoseptiembre 2000
, Bitácora Instantánea, University Campus, UNAM, Mexico
Professional Experience
2012-13
Coordinator, "New directions in Contemporary Photography" Seminar, National School of Plastic Arts, UNAM. Photographer with UNESCO's Documenting Intangible Cultural Heritage Program
2009, 2010, 2012
Member of the Jury, Punto de Partida Photography Competition, UNAM
2005-12
Professor, Theory of the Image, UNAM
2003-10
Worked in numerous projects with the photographer Gabriel Figueroa Flores, including the digitisation, printing and conservation of cinematographic works, and in artistic digital printing techniques.
Grants and Awards
2011
Finalist, Still Image Prize 2011
2010-11
Awarded grant, FONCA Applied Arts Program (Mexican Fund for Art & Culture Fund).
2009
Finalist, XXIX Encuentro Nacional de Arte Joven. Artists' Meeting with Clayton Campbell, Jumex Foundation, Mexico.
2008
Artist Residency, The Banff Centre, Canada (FONCA Self Directed Program).
2007
1st prize, National Aviation Photography Competition, Mexico
2006-7
Awarded grant, FONCA Young Creators Program (Photography)
1999
Commended, 1st Inter-University Competition, KODAK-UNAM
Education
2010-11
Master's Degree in Photography, École Nationale Supérieure des Arts Décoratifs, Paris
2003-05
Master's Degree in Visual Arts, UNAM National School Of Plastic Arts
1997-2002
Diploma in Communication Science, Faculty of Political and Social Science, UNAM, Mexico