Ronald Suffield
Stranger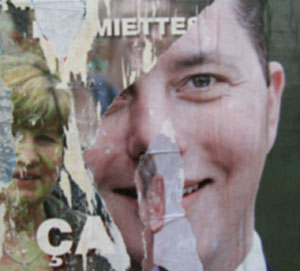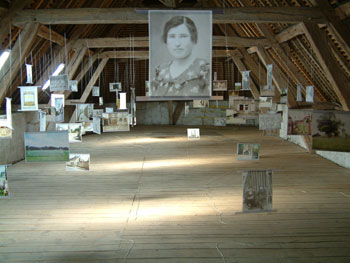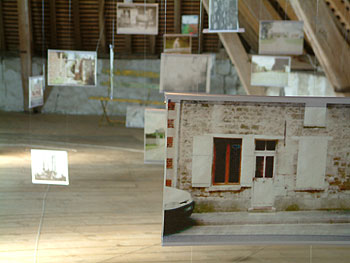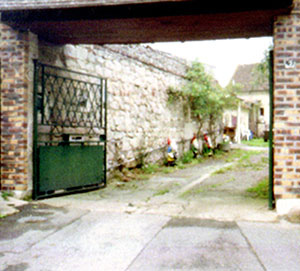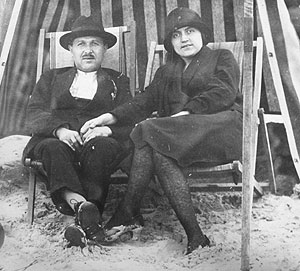 Images from a previous workshop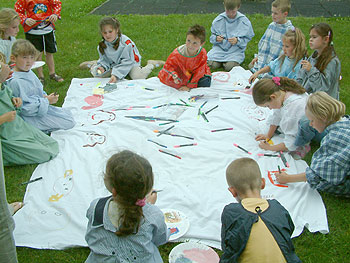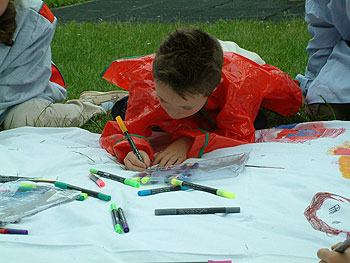 Stranger - from social engagement to solitude
The residency at Château de Sacy has come at a significant time in Suffield's practice. The artist describes himself as 'both film maker and photographer' working on a variety of projects from independent short film to socially engaged contemporary art practice. Yet he questions the definition of his work: 'Do I have an artform?'
His output has been extensive over the last eight years, working with a number of public commissioners, leading him to make work in a variety of challenging contexts. Suffield's skill lies in his ability to respond to the demands and protocols of these contexts. Projects such as Voices (2004) and Streetcine (2004) and Signs in the Landscape (2005) present the essence of his artform - his inherent ability to socially engage and facilitate the voices of others. These works were collaborations with communities of young people, some perceived as disenfranchised and often making their first film/artwork. While the artist denies he should be seen as the 'auteur' of these works, they are conceptually driven by him and the results are consistently true to and present the voices of all their makers.
Naturally, theories of authorship have always been at the centre of debate in film and video production in both commercial and independent/artist context. Suffield's desire to define his work and pin down his artform comes at a time when the role and production context of the artist is acknowledged to have expanded beyond the parameters of the traditional exhibition space or demands of the art market. At the beginning of the 21st Century artists work in a plurality of situations, their practices producing new creative economies from a diverse and varied palette of art forms which could include anything from community engagement and collaboration to sculpture and painting.
Suffield was selected for the Château de Sacy residency in 2005. Based in Picardy the residency gives a dedicated amount of time in this particular and special space for an Essex based artist to develop a new body of work. Artists are selected who are often at a crossroads and can use the time to pursue a new avenue of practice. Ron has used the residency to open up his practice to more solitary production. In Stranger he has used the lens to mediate his engagement with the community of Sacy le Petit. The barrier of language and different commissioning contexts have led him to engage in a more solitary way. He states "Here, life is only glimpsed behind gaps in gates and over walls, hinting…a child's toy or a wheelbarrow…"
"Stranger" can be seen as a development from his exhibition Day by Day (2007) which presented a photographic diary of someone who was experiencing an intensive course of chemotherapy. The work is autobiographical as the artist diagnosed with lymphoma in 2005 had to defer the commencement of this residency until 2007. Always site-specific, Suffield's art from is about engagement both social and solitary using the lens as his tool.
---
Previous Work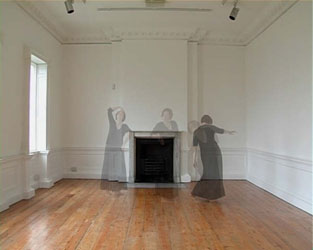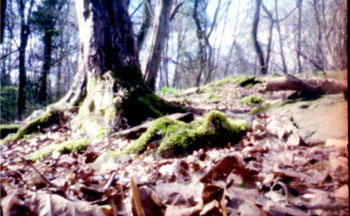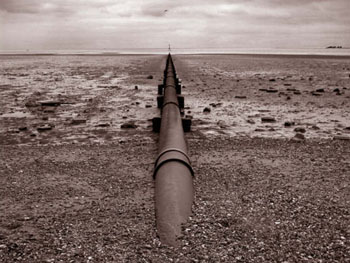 Ronald Suffield
Born 1956, Stratford, East London Freelance filmmaker and photographer E-mail
ronold56@hotmail.com
Selected Productions and Projects
One Night Stand
- film made with first year drama students from the University of Essex
Simon Carter
- documentary about local landscape painter Simon Carter
The Making of "No Ball Games"
- documentary of a community video project
Running Away
- drama filmed with young people from Greenstead Estate. Shown on the BBC
One Hour
- film in collaboration with Parkside PRU, Ipswich, Suffolk
I Only Did It Once
- film for Maldon Council addressing the issue of teenage pregnancy from the teenager's point of view
Voices for the Future
- film for Essex County Council working with ethnic minority teenagers
Don't Panic, Just Carry On
- comedy working with teenagers. Part of the Firstlight series for Signals Media Arts
Coast
- video documentary of the
Coast
art project for Essex County Council and firstsite
Gambiarra
- video documentary of 4 Brazilian artists for Gasworks and firstsite
World Aids Day
- film project for Colchester Borough Council working with deaf students from Colchester Institute and residents from the YMCA forum
Charlie's Big Adventure
- film of one man's relocation from Harwich to Spain
James Luna, Portrait of an Indian
- documentary of native Indian's residency at University of Essex Gallery
firstsite:newsite
- Raphael Vinoly presentation at Colchester Art Centre
Education
C&G Reprographics ONC Video Media