Sara Trillo
For my residency, I plan to make walks or expeditions in the Sacy area, and mark these through a series of sculptures. My pieces will be made with materials that have a relevance to the Picardy landscape, and their form will be informed by historical narratives and nearby archaeological finds. I hope during my residency to lead public walks retracing my steps, and share narratives I have researched or invented in response to the sites that have inspired me.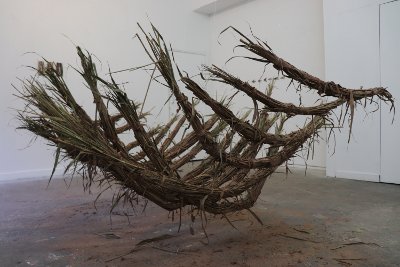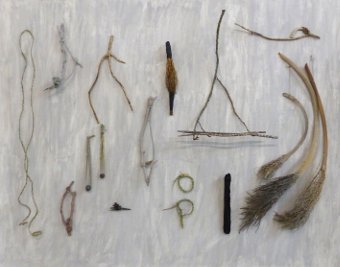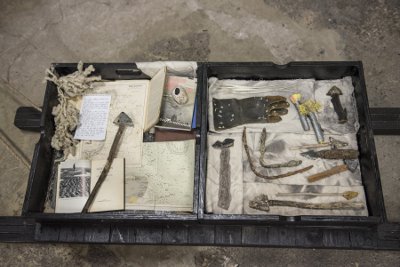 ---
Sara Trillo
Web:
saratrillo.co.uk
Exhibitions/Projects (recent)
2020
Open Water
, curated by Theo Shields, Oriel Croesor, Wales
The Search for Shuart
, walk/performance, commissioned by Crate, Margate
Island
, edition for Swapart Editions/Skelf, with show at Creekside, Deptford
2019
PEATS funded residency at Cyprus College of Art, Lemba, Cyprus
Fire_Sand_Stone
, pop up exhibition and publication launch, Well Projects, Margate
Bolster Playground
, Ugly Duck, Tanner Street, London
BABE
, Arnolfini, Bristol
Talkie-Walkie Walkie-Talkie
, funded collaboration with Frûctose, Dunkerque, France
Summer Camp
, funded residency at Eastside Projects, Birmingham
The Rushbearing Ceremony
, funded commission for art in Romney Marsh, Newchurch
Bring up the Boat!
, excavation/performance commission funded by MargateNow Festival
Anna Perach and Sara Trillo
, for Limbo Plus One, Margate
Pets
, TOMA Project Space, Southend-on Sea
2018
At the Violet Hour
, Nayland Rock Hotel, Margate (collaborative installation with Chloe Ashley), curated by Chiara Williams and Shaun Stamp
Nothing to Nothing
, Limbo, Margate, curated by Claire Orme and Sophie Dixon
Why do you never speak?
, Horsebridge, Whitstable, curated by Mirka Kotulicova
The Ash Archive
, touring throughout Kent
Knots and Lists
, TOMA Project Space, Southend & Arcade, Cardiff
The Deer Line
, with Athelstan Sound, Resort Studios, Margate
Pass It On
, Crate, Margate
The Tide is Coming Towards Us
, curated by RamosLübbert, Arnis, Germany
The Ghost Tide
, curated by Monika Bobinska and Sarah Sparkes, Thames Side Studios Gallery, London
Hell, It's Us
, Sara Trillo and Gav Toye, Limbo, Margate
Local Anywhere
, Sluice HQ, London
2017
Various collaborative work with Open School East
Awards/Commissions/Residencies (recent)
2018
Artists Newsletter bursary funding for new skills (glass blowing/flint knapping) Arnis Residency selected by Cristina Ramos and Christian Lübbert, Arnis, Germany PEATS funded residency at Cyprus College of Art, Lemba, Paphos, Cyprus, researching foreshore archaeology
2017
PEATS funded residency in Sultanhisar, Turkey, studying ebru (paper marbling)
2016
Localism and Legacy
, ACE funded archive commission for the Fleur de Lys Museum, Faversham
On Margate Sands
, Turner Contemporary/Tate Britain Digital Archives project
Cardboard Canterbury
, homelessness commission for The Beaney, Canterbury in conjunction with the Homeless Film Festival, Manchester
2015
The Tea Trolley Laboratory
(joint project with Amanda Thesiger), initial research commission from Ideas Test, working with diverse venues since October 2015
The Beaney Broadsheet
, library and museum collections commission/residency for The Beaney House of Art and Knowledge, Canterbury
Education
2017
Associate, Open School East
1984-87
BA (Hons), Norwich School of Art
1983-84
Foundation Course, Canterbury School of Art