Sara Trillo
Pour ma résidence, j'ai l'intention d'effectuer des marches ou des expéditions dans le voisinage de Sacy, et d'en garder trace dans une série de sculptures, faites avec un materiau qui aura rapport avec le paysage de Picardie. Leur forme tiendra à la fois de l'histoire et de découvertes archéologiques locales. J'espère en cours de résidence mener des randonnées ouvertes au public qui retraceront mes pas, et ainsi reviendrons à ces histoires et découvertes en réponse aux sites qui m'ont inspiré.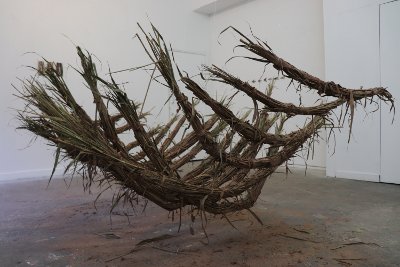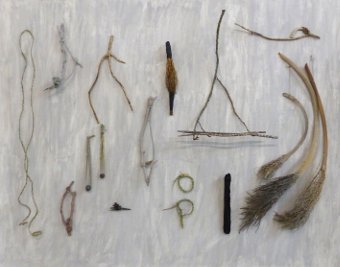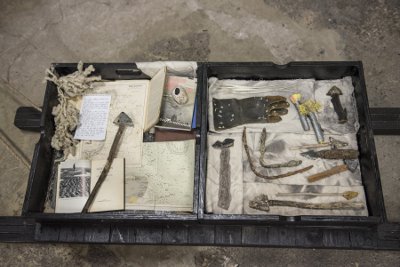 ---
Sara Trillo
Web:
saratrillo.co.uk
Expositions/Projets (récents)
2020
Open Water
, organisée par Theo Shields, Oriel Croesor, Pays de Galles
The Search for Shuart
, promenade/performance, commandée par Crate, Margate
Island
, édition pour Swapart Editions/Skelf, avec performance à Creekside, Deptford
2019
résidence à Cyprus College of Art financée par PEATS, Lemba, Chypre
Fire_Sand_Stone
, exposition pop-up et lancement de publication, Well Projects, Margate
Bolster Playground
, Ugly Duck, Tanner Street, Londres
BABE
, Arnolfini, Bristol
Talkie-Walkie Walkie-Talkie
, collaboration financée avec Frûctose, Dunkerque
Summer Camp
, résidence financée à Eastside Projects, Birmingham
The Rushbearing Ceremony
, commission financée pour de l'art à Romney Marsh, Newchurch
Bring up the Boat!
, excavation/performance commandée et financée par MargateNow Festival
Anna Perach and Sara Trillo
, pour Limbo Plus One, Margate
Pets
, TOMA Project Space, Southend-on-Sea
2018
At the Violet Hour
, Nayland Rock Hotel, Margate (installation collaborative avec Chloe Ashley), organisée par Chiara Williams et Shaun Stamp
Nothing to Nothing
, Limbo, Margate, organisée par Claire Orme et Sophie Dixon
Why do you never speak?
, Horsebridge, Whitstable, organisée par Mirka Kotulicova
The Ash Archive
, en tournée en Kent
Knots and Lists
, TOMA Project Space, Southend & Arcade, Cardiff
The Deer Line
, avec Athelstan Sound, Resort Studios, Margate
Pass It On
, Crate, Margate
The Tide is Coming Towards Us
, organisée par RamosLübbert, Arnis, Allemagne
The Ghost Tide
, organisée par Monika Bobinska et Sarah Sparkes, Thames Side Studios Gallery, Londres
Hell, It's Us
, Sara Trillo et Gav Toye, Limbo, Margate
Local Anywhere
, Sluice HQ, Londres
2017
Divers projets collaboratifs avec Open School East
Prix/Commissions/Résidences (récents)
2018
Artists Newsletter - bourse pour nouvelles compétences (soufflage du verre/taille de silex) Arnis Résidence sélectionnée par Cristina Ramos et Christian Lübbert, Arnis, Allemagne Résidence à Cyprus College of Art financée par PEATS, Lemba, Paphos, Chypre - recherche de l'archéologie sur l'estran
2017
Résidence financée par PEATS à Sultanhisar, Turquie, étudier de l'ebru (marbrure sur papier)
2016
Localism and Legacy
, commission, financée par ACE, pour le Fleur de Lys Museum, Faversham
On Margate Sands
, projet Turner Contemporary/Tate Britain Digital Archives
Cardboard Canterbury
, commission sans-abri pour The Beaney, Canterbury conjointement avec le Homeless Film Festival, Manchester
2015
The Tea Trolley Laboratory
(projet conjoint avec Amanda Thesiger), commission de recherche initiale d'Ideas Test, en collaboration avec des lieux divers depuis octobre 2015
The Beaney Broadsheet
, commission/résidence des collections de bibliothèque et de musée pour The Beaney House of Art and Knowledge, Canterbury
Formation
2017
Associée, Open School East
1984-87
BA (Hons), Norwich School of Art
1983-84
Cours d'introduction, Canterbury School of Art